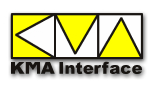 During last 25 years since establishment of our company, we have been organizing and working on various fields of filming.
It's not to say that we've worked at mere filming sites but covered all genres of work relating to filming at locations.
For example, when we were working with the filming of "Shizumanu Taiyo" ("The Unsetting Sun " ) which won the Best Picture Award for Japan Film Academy in 2010, we'd imported scrap airplane material from Arizona, U.S.A., and originally manufactured furniture from Shanghai, delivered to our filming location in Japan.
Also, we can arrange accommodation for crew, and shooting and lighting equipment rentals, with our associates and business partners and suppliers at favorable price.
KOKIHIFUMI / Camera and other Filming Equipment Rental
 http://www.koki123.jp/
ARC SYSTEM / Lighting Equipment Rental
 http://www.arc-system.co.jp/eng.html
SANWA / Camera, Lighting, Post Production
 http://www.sanwa-group.com/english/index.html
Hotel Grand Palace / Accommodation
 http://www.grandpalace.co.jp/english/index.html
Company Information
Company Name
KMA Interface Inc.
Establishment
May 24,1990
Executive officer
C.E.O. Norimune INOUE
Auditor Toru AOKI
Business Description

 As you can see from company name -Interface-,  we maily develop our work in "Research & Negotiation" relating to image & event production and "Building Production Scheme" in coordination work through international & domestic network.

Video,Film Broadcasting, Planning & Producing Merchandise Program
Distribution of Overseas/Local Image Production and Copyright Acquistion & Selling
Coordination Work Relating to Overseas/Local Image Production (TV/Film/CM/VP/etc.,)
Music Disc Producing/Copyright Acquisition & Merchandise
Planning & Producing Event

Capital
¥10,000,000-   (U$100,000)
Main Financing Bank

Resona Bank, Toranomon Branch
The Bank of Tokyo Mitsubishi UFJ,  Roppongi Branch

Address

KMA Interface Inc.
#202 / 1-6-15, Yoyogi, Shibuya-ku, Tokyo 151-0053 Japan
TEL +81-3-6383-4788 FAX: +81-3-6383-4796
http://www.kmainterface.com/