KON-NICHIWA!
Are you planning to shoot film or cover locations in Tokyo area?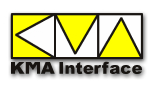 We KMA Interface Inc., have been serving as an overseas production coordinator to all the film and T.V. production industries in Japan for over 25 years.
We have accumulated the know-how of the trade by working for various types of filming, from documentaries with filming crew of 2~3 people to big theatrical movies with many crews and equipment.
We are capable of collecting vivid information you need in Tokyo, broadening your coverage limit and expand your horizon by utilizing our business associates and variety of human resources cultivated in our work experience.
We recognize that it is our ultimate mission to serve our client by sharing their needs and the images they pursue, and make them happen.
If you are thinking of filming in Tokyo, Japan, please contact KMA Interface, and consider our courteous and reliable service.
Yours, Sincerely,
---
Norimune Inoue
CEO/ KMA Interface Inc.